Living Out our passion, no matter the cost.
Have you ever had a dream so big it consumed you? A desire so strong you knew you would do anything to make it happen? When your heart is speaking that clearly to you about your passion—your purpose—the last thing you want to do is ignore it due to fear. Sometimes a dream is so big, that financially it's difficult to move forward alone. That's where Biashara Market comes in.
raising funds to support mission's trips to Africa.
In 2009, Cara Williamson had a dream to help children in Africa. It took everything she had, but she made it happen. That trip changed her life! Since then, Cara has created Biashara Market as a way to raise the funds needed to make this trip on an annual basis.
Biashara is the Swahili word for Business. So it's a seemingly perfect name for this market. The event is filled with local businesses, shops and food trucks who gather to support Cara's cause, and we look forward to seeing you there, too!
Shop Local
Biashara Market is filled with local businesses and shops who have come together with their best products for sale in support of Cara's missions.
Handmade Crafts
Many booths are filled with handmade and one of a kind crafts. These make great gifts and are a great way to show support for local talent.
Delicious Foods
Many local food trucks join the fun by bringing out tons of yummy snacks to munch on while you shop!
Meaningful Cause
Whether you're a shopper, a vendor, or you choose to donate directly, every dollar is appreciated! Proceeds will go towards Cara's next mission's trip to Kenya.
"My first trip was meant to change their lives. Instead they changed mine forever."
Cara Williamson | MArket Leader, Mission's volunteer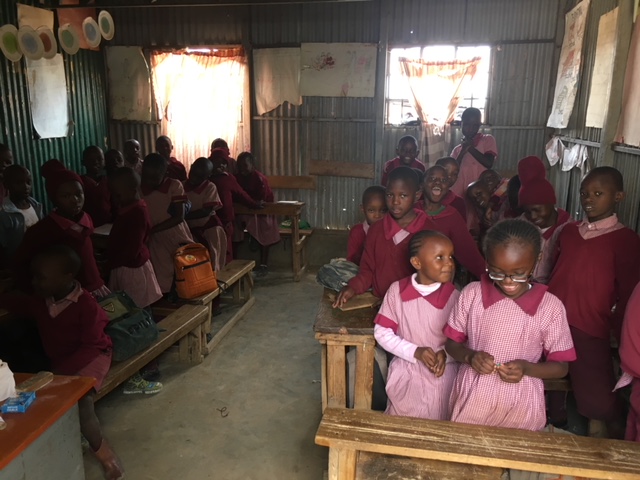 Hi, I'm Cara.
The Market Leader, Mission's Volunteer, and determined mastermind behind Biashara Market.
I have had a heart for missions, and feeding children in need, ever since my first mission's trip experience over nine years ago. When I saw the faces of those who we were able to positively impact, my life changed in many ways. My hope is to continue this volunteer work, and to share my experience with you.
I volunteer with New Hope Initiative, a non-profit organization whose desire is to bring a real, positive change to some of the poorest communities in the world. They do this through a multi-faceted approach of nutritional, educational, economic and spiritual assistance.  
Through New Hope Initiative my family and I have been blessed to sponsor a young Kenyan boy name Boaz. When I first met Boaz, he had only gone as far as the 8th grade and had no hope of going into high school because his mother did not have the means to continue his education. But now, with our sponsorship support, and through the efforts of New Hope Initiative, Boaz is the first person in his family to have graduated high school. We are so very proud of Boaz, and we're truly blessed to share a part in his success.